Good Ingredients.
Good Food.
Picked and prepared
fresh when you order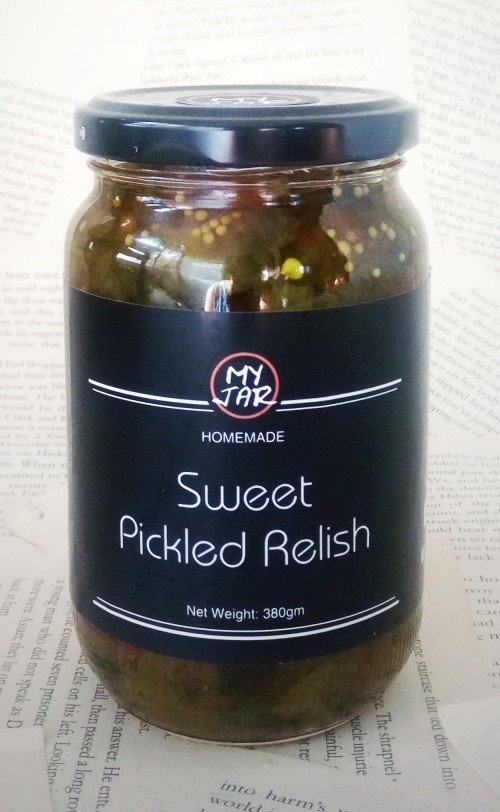 Sweet Pickle Relish مخلل خيار حلو
SKU 00102
Product Details
Finely chopped cucumbers, onions, red & green bell pepper different spices, vinegar & sugar.
Great on hot dogs, burgers, cold cuts, but especially tasty in deviled eggs and salads.
Keeps for 6 months in a cool, dark cupboard. Refrigerate once opened.

خيار مفروم وبصل وفلفل رومى أحمر وأخضر ، توابل ، خل وسكر
لذيذ على الهوت دوغ ، الهامبرغر ، واللحوم الباردة ، مع سلطةالبيض وجميع انواع السلطات
يحفظ لمدة 6 أشهر في خزانة مظلمة باردة. يوضع فى الثلاجة بعد الفتح
Save this product for later