Good Ingredients.
Good Food.
Picked and prepared
fresh when you order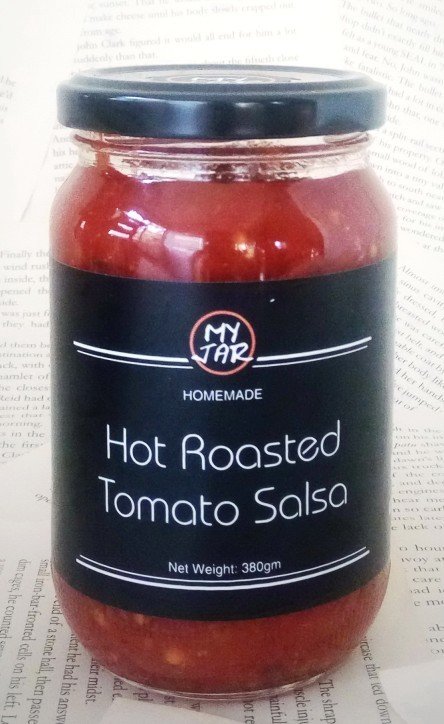 Hot Roasted Tomato Salsa صلصة الطماطم المشوية الحارة
SKU 00103
Product Details
Tomatoes, green chilies, different spices, vinegar & sugar.
Serve with tortilla or pita chips, spoon over grilled chicken breast, toss with steamed vegetables, pour over scrambled eggs for a fast breakfast-burrito filling or use to top your favorite sandwich.
Keeps for 6 months in a cool, dark cupboard. Refrigerate once opened.
طماطم ، فلفل أخضر حار ، توابل ، خل و سكر
يعد مقبلاً مثالياً للتغميس مع رقائق التورتيلا ، يمكن إضافته على صدور الدجاج المشوي ، و الخضار المطهوة على البخار ، لذيذ مع البيض المخفوق أو لتتبيل ساندويتشك المفضلة، أو لعمل طبق باستا سريع
يحفظ لمدة 6 أشهر في خزانة مظلمة باردة. يوضع فى الثلاجة بعد الفتح
Save this product for later