Good Ingredients.
Good Food.
Picked and prepared
fresh when you order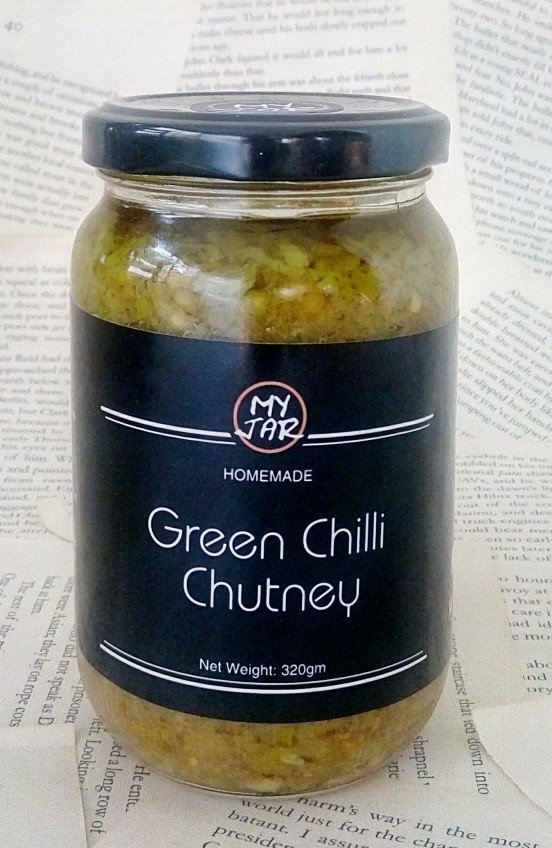 Green Chili Chutney صلصة الفلفل الأخضر الحار
SKU 00098
Product Details
Finely chopped green chilies, onions, garlic, fresh ginger, veg. oil, different spices, vinegar & sugar.
Goes well with curries, crumbly cheese, smeared on toast with melted cheese, also lovely Stirred into gravy, or spread over meat or poultry before cooking, or simply add a bit of a spice to whatever you see fit.
Keeps for a year in a cool, dark cupboard. Refrigerate once opened.

فلفل أخضر ، بصل ، ثوم ، زنجبيل طازج ، زيت ذرة، توابل ، خل وسكر
يقدم مع أطباق الكاري ، والجبن الأبيض ، على الخبز المحمص مع الجبن المذاب ، أو تستخدم فى تتبيل اللحوم أو الدواجن قبل الطهي ، أو ببساطة إضافة القليل منه إلى طبقك المفضل
يحفظ لمدة عام في خزانة مظلمة باردة. يوضع فى الثلاجة بعد الفتح
Save this product for later