Good Ingredients.
Good Food.
Picked and prepared
fresh when you order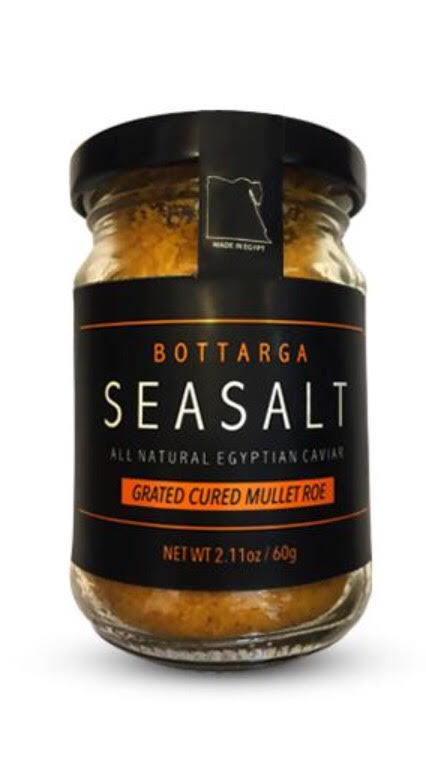 Grated Cured Mullet Roe (60 g) بطارخ بوري بلدي مملحه
SKU 00123
Product Details
SEASALT Bottarga is a all natural, organic delicacy sourced from the row of wild grey mullet from Egypt's mediterranean coast. SEASALT Bottarga is a rich source of omega-3 fatty acids, which reinforces body health by acting positively on the cardiovascular system and by strengthening the immune system. It decreases anxiety and is considered an aphrodisiac.
It can be served spread thinly on toast or in a sandwich and can also be enjoyed over a bowl of pasta, salad or eggs.
مستخلصه من اجود اسماك البوري الطبيعي الذي يتم صيده من البحر الأبيض المتوسط. للبطارخ فوائد عديده.
تقوي جهاز المناعة، وتقي الجسم من الإصابة بالعديد من الأمراض

تعالج أمراض الدماغ والأعصاب والجهاز العصبي؛ لاحتوائها على حمض الجلوتميك

تقي من الإصابة بالجلطات الدموية والسكتات الدماغية


تحافظ على انسجة الجسم وخلاياه وتساعد في بنائها
Save this product for later